The most common benefits are medical, disability, and life insurance; retirement benefits; paid time off; and fringe benefits. Employee benefits demonstrate that company cares for its employees' by providing for actual or perceived personal needs of the employees'.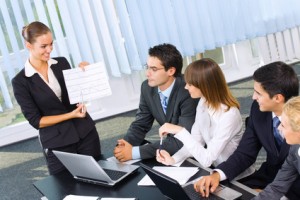 The purpose of employee benefits is to increase the economic security of staff members, and in doing so, improve worker retention across the organization. Employee benefits go beyond the individual. Family benefits are important to potential employees when choosing where they will work. Laws such as the FMLA help individuals when it comes to being there for themselves and their families.
Employers are required to display certain posters in the workplace that informs employees of their rights and employer responsibilities under labor laws.
All businesses with employees are required to carry workers' compensation insurance coverage
through a commercial carrier, on a self-insured basis or through their state's Workers' Compensation Insurance program. The mission of Employee Benefits is to establish innovative, employee friendly policies and management practices; and foster a healthy, productive, rewarding work environment.